Following the last couple of years' bubbling stream, sparkling wine sales continue to rise.
It's not just champagne that the market is hungry for (when they can find it), but all kinds of sparkling, from Prosecco to pét-nat and Crémant through Cap Classique. In Canada alone, there are more than 200 producers of sparkling wine and a very thirsty market that doesn't reserve sparkling for special occasions.
According to Statista's Canadian sparkling wine report for 2022, revenue in the Sparkling Wine segment amounts to US$.81bn in 2022. The market is expected to grow annually by 14.53% (CAGR 2022-2025).
In global comparison, most revenue is generated in the United States (US$7,389.00m in 2022).
Regarding total population figures, per-person revenues of US$21.00 will be generated in 2022.
In the Sparkling Wine segment, volume is expected to amount to 34.6ML by 2025.
The market for the Sparkling Wine segment is expected to show a volume growth of 7.7% in 2023.
The average volume per person in the Sparkling Wine segment is expected to amount to 0.75 L in 2022.
Thankfully, Canadian consumers are also drinking better, and not just more, with a gentle but steady rise in volume and value: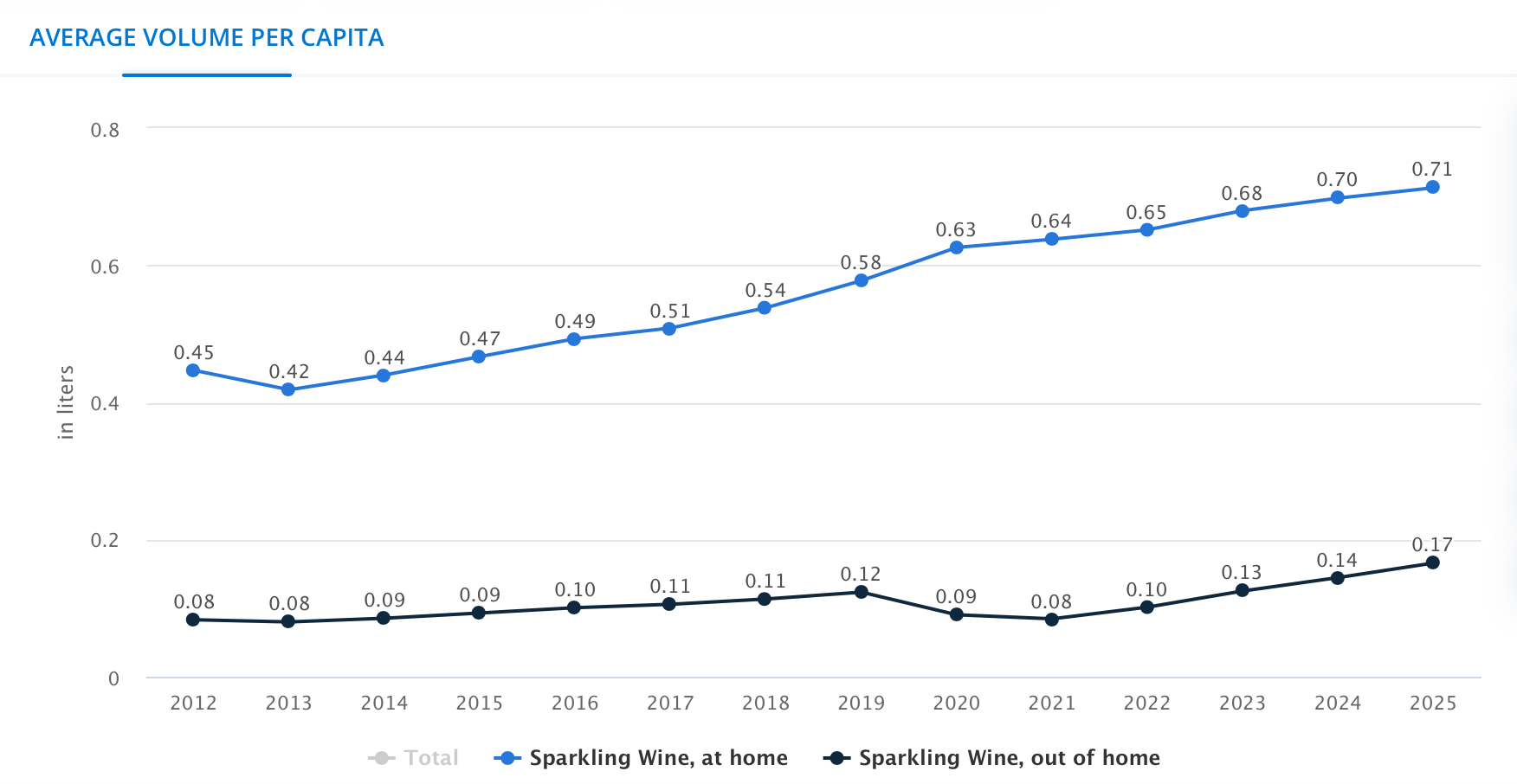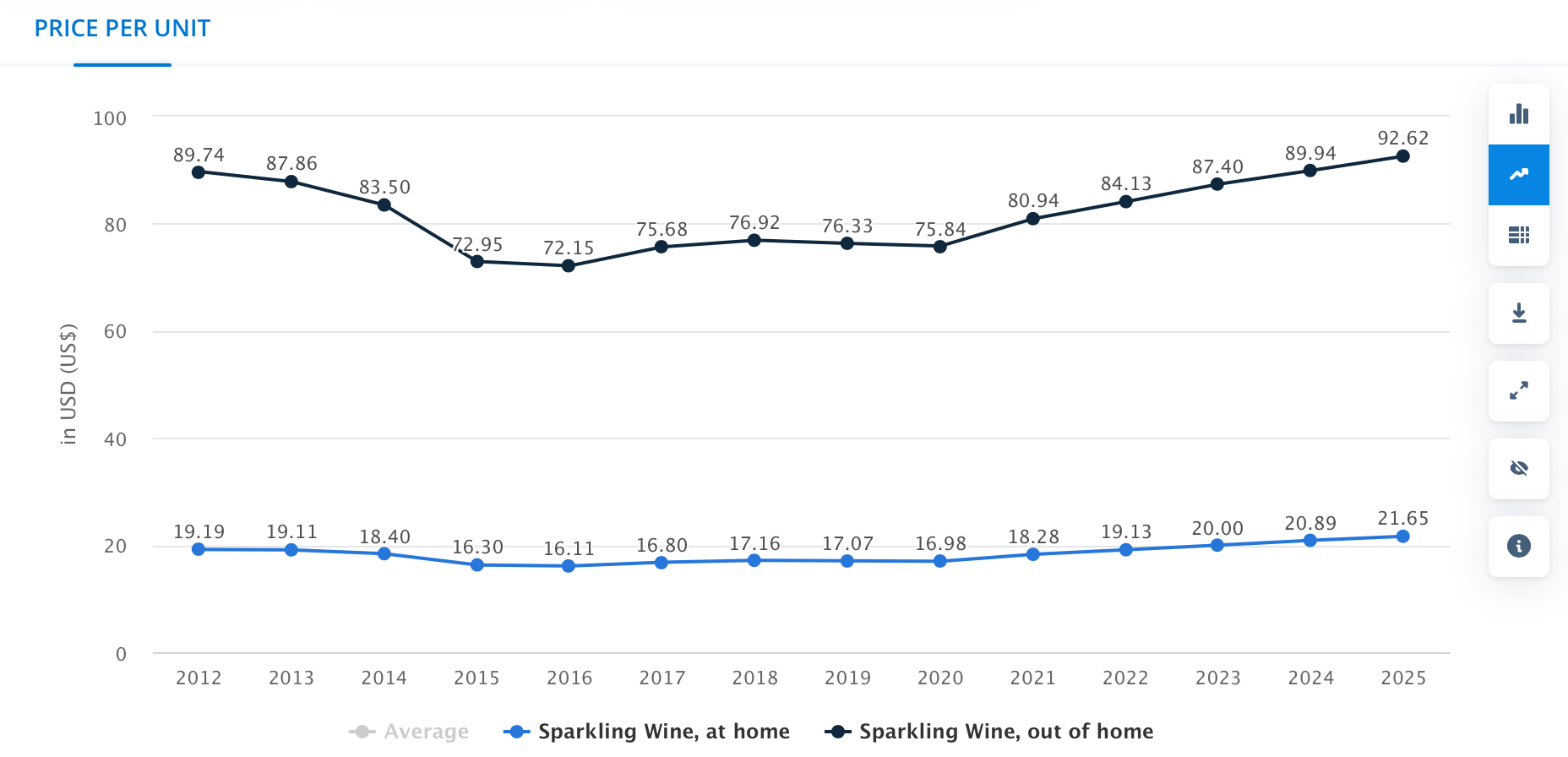 We're keeping up at GOW, with more than 130 sparkling wines from around the globe reviewed this year. If you want to keep up through the year, we publish sparkling reviews on the last day of every month.
Written By: TR