04 October 2022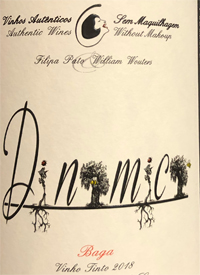 Filipa Pato & William Wouters Dinamica DNMC Baga 2021
Bairrada, Northern Portugal, Portugal
This biodynamic Baga is sourced partially from Filipa and William's estate vineyards in Ois do Bairro, and partially from other growers in various villages in Bairrada. There's a mix of bush vines and trellised plants with an average age of 40 years. The younger vines have been propagated by massale selection from the old vines in an effort to maintain diversity and select the best plant material available. Handpicked, fully destemmed, and fermented and raised entirely in tank this has a very gentle extraction and long (4 week) maceration, adding the fine, firm structure here. Lifted and bright with blackcurrant, wild plum is stencilled with thorns and scented with rockrose and pink peppercorns along the buzzy textural palate. Acidity is crunchy, and tannins are finely downy, all encouraging enjoying liberally now, with a light chill.
Prices:
Producer:

Filipa Pato
Read Full Note
03 October 2022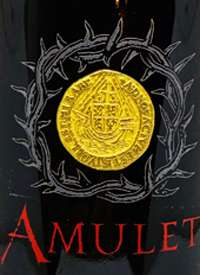 Amulet White 2021
Okanagan Valley, British Columbia, Canada
This year's Amulet white blends 10% marsanne into viognier, with fruit off the Naramata Bench and Penticton. After the whole cluster fruit was left to chill 48 hours, it was transferred to French oak for a long, cool fermentation. Post MLF, it remained for 6 months with period bâtonnage. It was bottled unfined and unfiltered. Ripe and rich, this spreads lush peach, ripe apricot, fresh almond, and fragrant jasmine across a full palate, seasoned with warming crystalline ginger that rests on the finish. Rich and textural, and one to seek iif you like the more opulent, luxuriant style of viognier.
Prices:
Producer:

Roche Wines
Read Full Note
September 2022