Following last year's upward stream, sparkling wine sales outside of Champagne continue to rise.
Perhaps folks are combatting Covid troubles with bubbles, and Champagne's price point certainly makes it a challenging regular consumption. But, more telling than that, we continually see new regions, grapes, and winemakers, pushing the trend forward, and as such, quality has risen on par with consumer interest.
According to Statista's Canadian sparkling wine report for 2021, the numbers are clear:
Revenue in the Sparkling Wine segment amounts to US$704m in 2021. The market is expected to grow annually by 14.53% (CAGR 2021-2025).
In global comparison, most revenue is generated in the United States (US$6,998m in 2021).
Concerning total population figures, per person revenues of US$18.49 are generated in 2021.
In the Sparkling Wine segment, volume is expected to amount to 34.6ML by 2025. As a result, the market for the Sparkling Wine segment is expected to show a volume growth of 9.9% in 2022.
The average volume per person in the Sparkling Wine segment is expected to amount to 0.72 L in 2021.
For obvious reasons, sparkling wine volume and value dipped in 2020, but Canadians are making up for it in 2021 and are projected to do so beyond.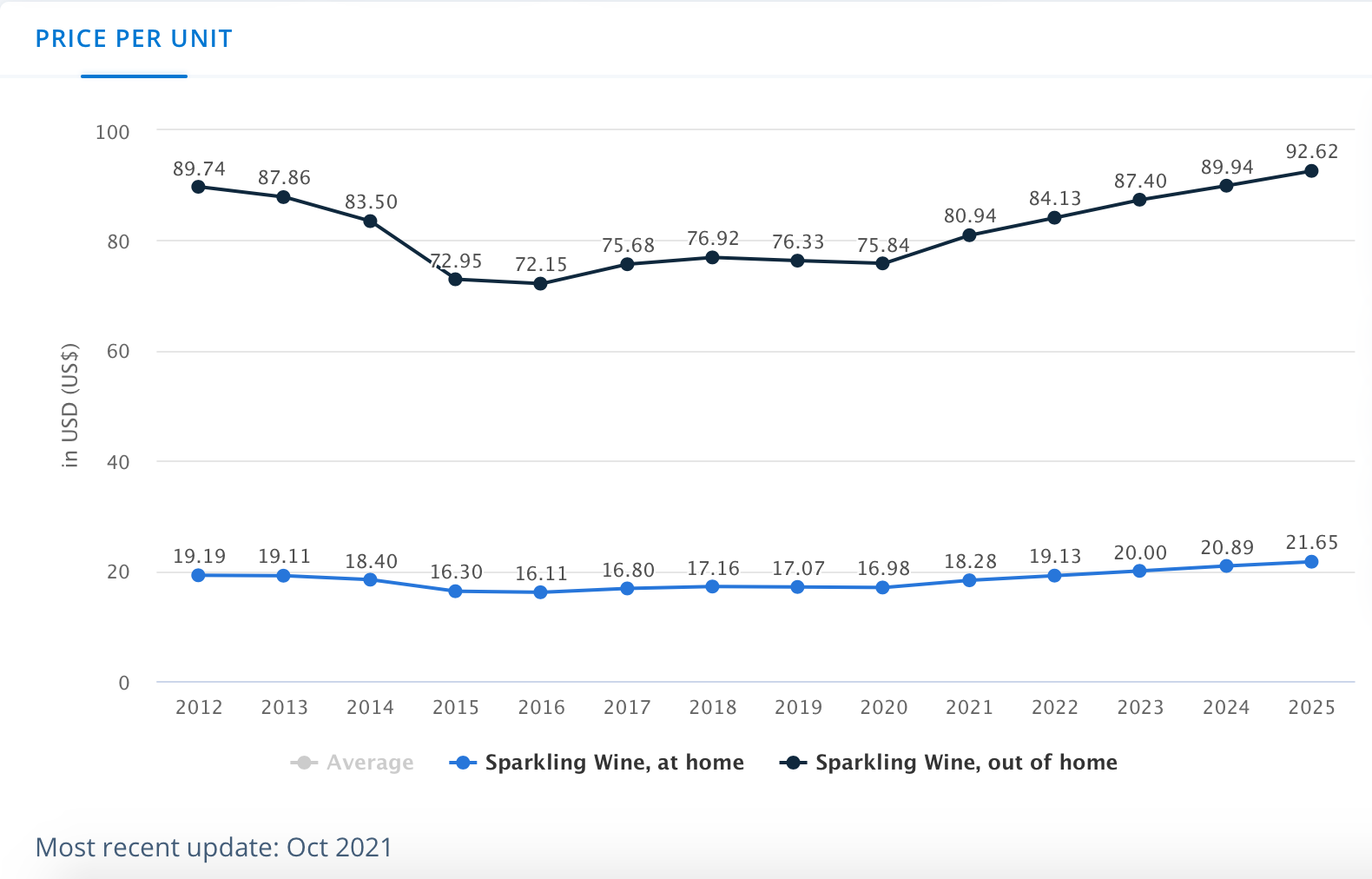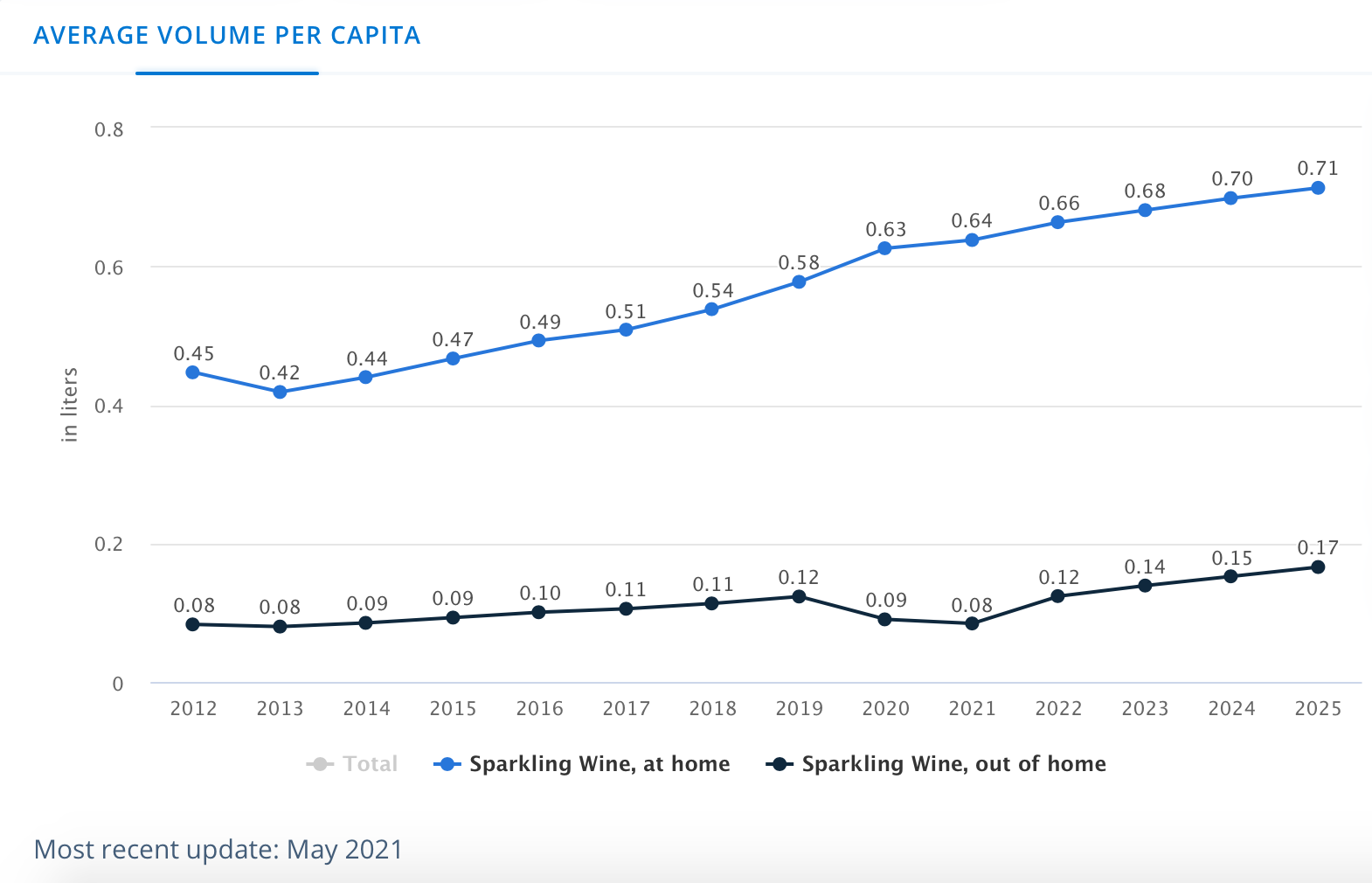 Anthony's recap of the sparkling wine category at the National Wine Awards of Canada 2021 showed the obvious growth of Canadian fizz and the medallists impressing judges. With 200+ wineries producing a diverse range of sparkling across the country, consumers have every reason to support locals, which is needed now more than ever.
We're certainly paying attention at GOW, working through 150+ sparkling wines outside of Champagne this year. You can read through our results in alphabetical order below.
Written By: TR