I thought it might be helpful to clarify a few cheese terms.
These aren't descriptors of the taste of cheese, as those are much more subjective. This series will contain terms describing the science, care, and preparation of cheese. Hopefully, these will come in handy to describe what you're looking for next time you visit a cheesemaker or just your local cheesemonger.
Watch for the next installment at the beginning of March.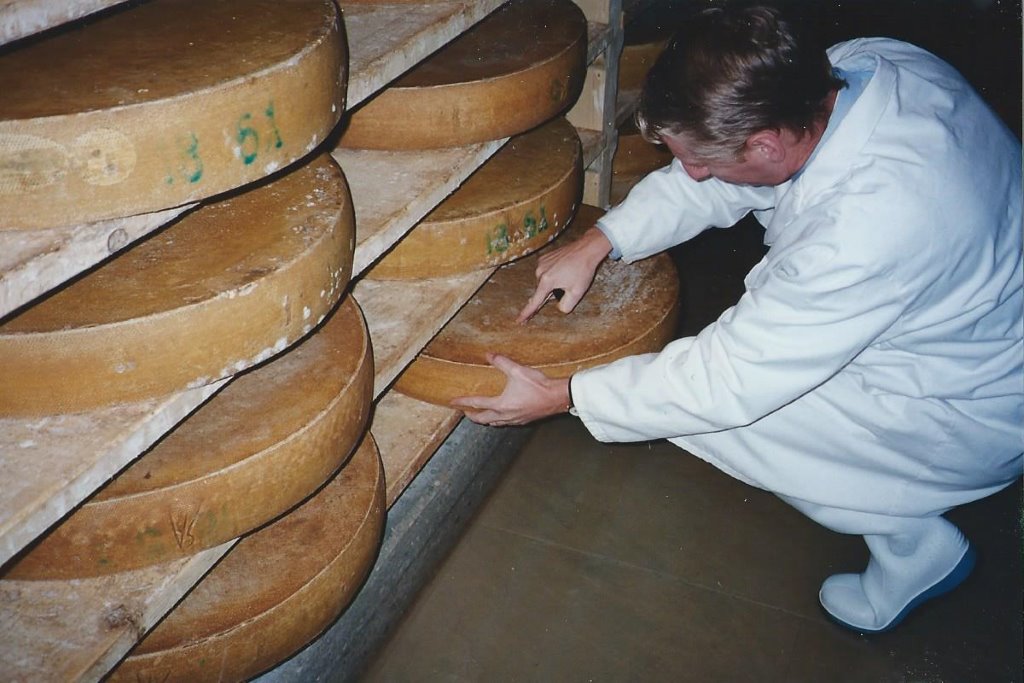 Affinage /Affineur – Like in the rest of the food and wine world, there are many cheese words based on French terms. This is a good example of a term used throughout the cheese-making world that has no easy translation. Affinage is the process of ageing, curing, and caring for cheese during its maturation. Affineur is the person who is doing this and is responsible for knowing when the cheese is at its best. In some cases, cheesemakers send their cheese to an Affineur to age, as they don't have the room or time to deal with the daily care, turning, salting, etc., that each cheese might require.


Alpine – This is a term often used for a summer mountain cheese. When the cows are grazing in the mountains in alpine meadows, the milk's taste is significantly different from that of winter milk when the cows are housed indoors. The flora of each mountainous region is very different, so the nuances of the cheese from these different regions are substantially different. Classic alpine cheeses include Appenzeller, Beaufort, and Gruyere.


GOW suggested alpine wine pairings:
Written By: Allison Spurrell