Week in Review
Tuesday, January 1 2019
01 · 01
Happy New Year 2019
Happy Year from all of us at GOW, we hope 2019 has wonderful things in store for you and your family. Our plans are more of the same, to bring you daily wine reviews with perspective and experience and to report the stories behind the wines we most enjoy. The response to our videos has inspired us to continue our quest to introduce you to some of the most interesting people in the wine business and to let them tell you their story. Our adventures across Italy are complete, for now, but stay tuned for new video releases later this winter. Finally, you can receive notice of any new content by following us on Facebook , Twitter or Instagram. Happy New Year.
ag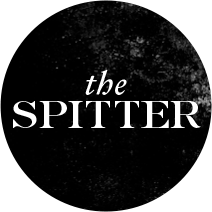 Contributors

by: Anthony Gismondi & Treve Ring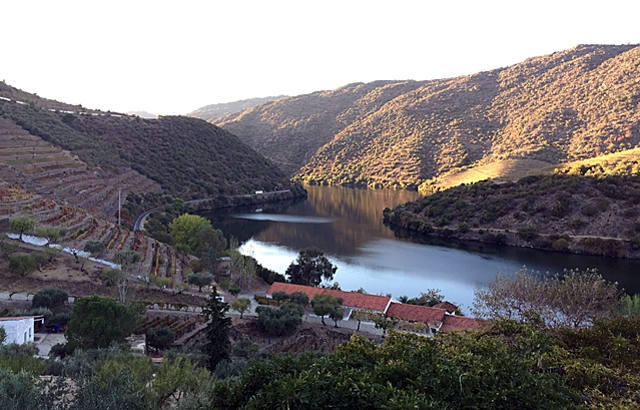 Top Ten Part 1: Memorable Bottles
Climate change continued to dominate the business of wine in 2018 and has a lot of people looking farther north and farther south for cooler areas suitable for growing premium wine grapes. Note I use the term "premium" as I should, in the context of the highest quality, not as part of a lower level of the ubiquitous, super-premium or luxury tiers used by overzealous wine marketers to tag faceless and placeless brands. Despite the many environmental challenges ahead, it would be fair to say quality wine is in a good space now...
Read More ...

by: Treve Ring & Anthony Gismondi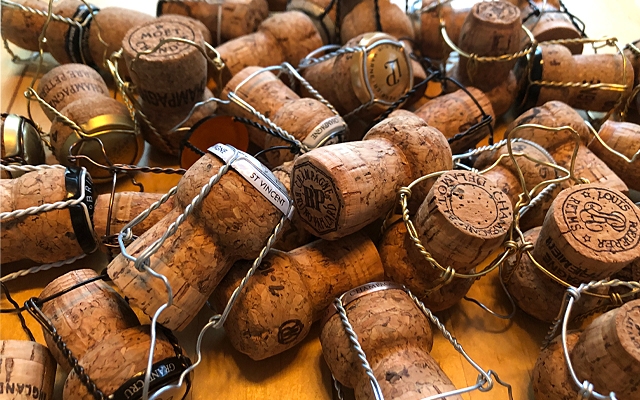 Champagne Annual 2019
Though Champagne has been made for hundreds of years in some form or another, it's really only been in the past decade that we've seen a marked emergence of non-dosé, brut nature, and low-to-zéro dosage styles. Dosage, also known as liqueur d'expédition, is the final dose added to the wine, a mixture of wine and sweet sugary liquid that is meant to offset and balance the wine's acidity. That base acidity, and the dosage decided to balance it out, results in the Champagne's final, offical, style. The most popular style of Champagne today is brut, which has up to 12 grams of residual sugar per liter...
Read More ...

From the TreveHouse
by: Treve Ring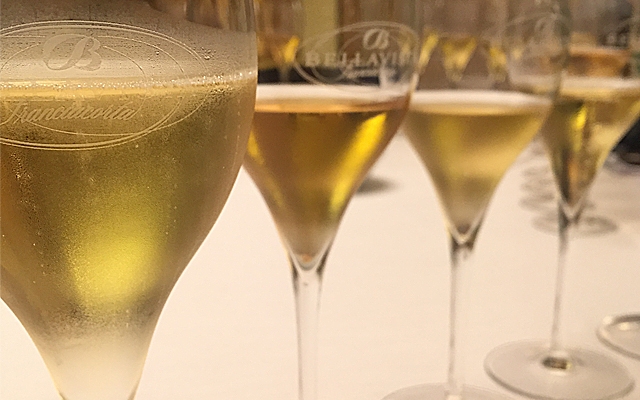 Sparking Interest in Sparkling Wine
Treve travels the globe to taste wine, and is particularly focused on sparkling wine and Champagne. Earlier this year she presented on Canadian fizz and white wines at ProWein in Germany, and on New World Sparkling Wine at TEXSOM. Last month she was invited to taste the largest ever collection of Canadian sparkling wines with Tom Stevenson at Niagara's Brock University. Here are her thoughts on regions and styles outside of Champagne that are exciting. Watch for GOW's complete Champagne Annual report later this week. ag It's true that Champagne sets the gold standard for sparkling wines, but it's no longer necessary to fill your flute with gold, and pay that price, to enjoy a spectacular sparkler...
Read More ...