This week Anthony and Treve, along with 34 other tasters, were part of the judging panel for the final Judgment of BC.
The event mirrored BC's first Judgment, held in 2015, alongside special guest Steven Spurrier with moderator DJ Kearney. Since that first Judgment, comparing BC Chardonnay and Syrah with the world, in a blind tasting, various Judgments have covered BC Riesling, Pinot Noir, Bordeaux blends, Merlot, and Pinot Gris.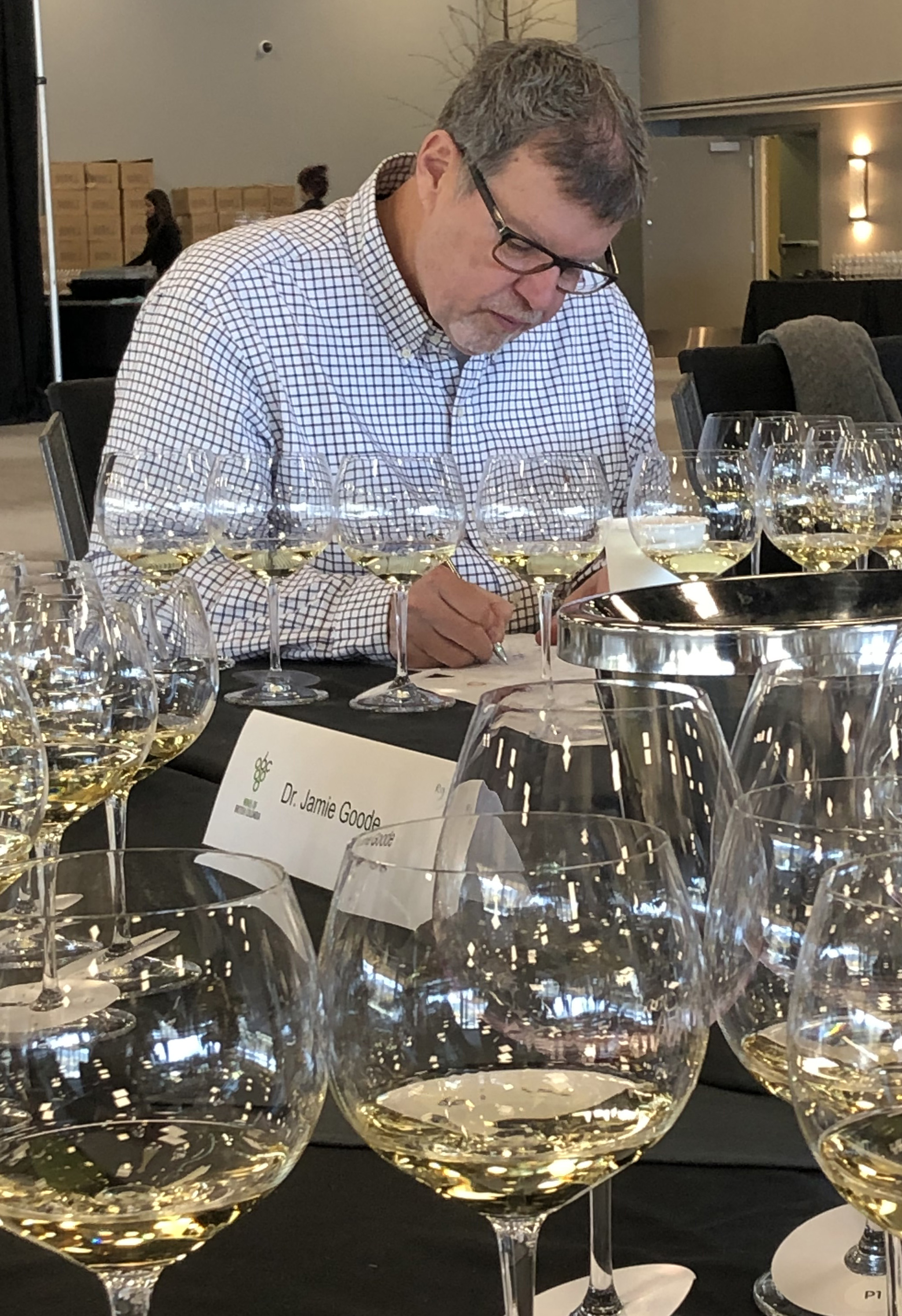 This year, we spent the better part of a day tucked into a sunny room overlooking Lake Okanagan, tasting four separate BC / international flights of ten wines featuring 10 Pinot Noir, Chardonnay, Riesling, and Syrah. Each flight contained four international benchmark wines, as selected by Kearney, shuffled between six BC wines, the latter chosen from 189 wines submitted to a blind tasting panel earlier in the year. Wines were served in varietally-specific Riedel glasses, at the perfect temperature.
We found the tasting very enjoyable, with BC wines standing out (mostly) for their fruit purity and freshness. That's not to say they were better or worse than their international cousins (though the group of BC-based tasters selected BC wines 3/4 times for the top spot). I was happy to see that the BC wines stood apart, tasting like BC and of a place. Furthermore, it was possible to ascertain South Okanagan vs North vs Central, at least with much higher frequency than similar tastings in the past.
We think that speaks volumes of producers working towards making wines that reflect their region, rather than an individual's taste and, or agenda.
Here are the official results and press release from the BC Wine Institute. Instead of republishing on this site, we thought we'd look back at our top BC Pinot Noir, Chardonnay, Riesling, and Syrah recently tasted at GOW.
Written By: TR