Media
Index Listing
01.16.2022
50th Parallel - Botrytis Affected Riesling
50th Parallel EstateWinery owner Curtis Krouzel and winemaker Matthew Fortuna show off their first late harvest wine, a botrytis affected riesling, grown on their estate in Lake Country, just south of Vernon, BC. We find out what botrytis is, what it does to the grapes and how the wine tastes.
01.16.2022
Liquidity Wines - Blending Pinot Gris
Winemaker Amy Paynter walks us through blending her pinot gris, integrating wine drawn from different kinds of vessels and from blocks within Liquidity Wines' collection of vineyards in Okanagan Falls and other parts of the Okanagan Valley. We come to understand how complexity and flavour is built, and just how much thought and planning is required to execute it all.
01.16.2022
Corcelettes - Batonnâge
Corcelettes Estate Winery GM and winemaker Charlie Baessler explains what lees are and how he uses them to build flavour and texture in his popular chardonnay, made from grapes grown on their estate in the Similkameen Valley.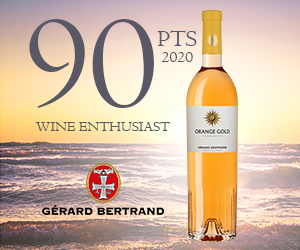 01.16.2022
Township 7 - Making Sparkling Wine
Township 7's winemaker Mary McDermott demonstrates some of the techniques she uses to make her impressive sparkling wines from grapes grown in their Langley vineyards.
01.16.2022
Argiano Solengo - Bernardino Sani
Bernardino Sani, Argiano's CEO & Winemaker, is always energizing when he tells the Argiano story. He focuses on his Super Tuscan, Solengo, while providing background on the category, a category which righted the ship of the Italian wine industry. Sani is excited to share that their intensive soil study and a conversion to organic growing has come to fruition in the taste of the wine, and he shows us a fantastic discovery made in the vineyard that week.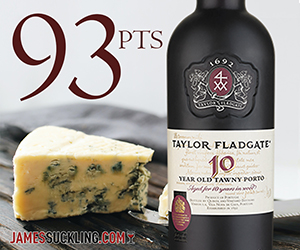 10.20.2021
Summerhill - Biodynamics & Provenance
After 15 years of beating the biodynamic drum in British Columbia, Gabriel and Ezra Cipes share the family's vision of farming and community and what they have learned from experience. If you do nothing but watch the first minute of the video and listen to Gabriel Cipes' aria about what it means to consume a biodynamic wine, you will know all you need to know about the Cipes family and their conviction about going organic and biodynamic and taking the valley with them on the journey.
09.3.2021
Quails' Gate: Embracing Change
Okanagan-based Quails' Gate winery and its owners, the Stewart family, embrace change with a new, experimental line of wines as part of its plan to transition to the next generation. Join us as we discuss, the plan, market demands, climate change and several other factors behind the decision.
05.24.2021
Wizards of Oz
Peter Fraser has been wowing the wine critics almost since his arrival in 2000 at McLaren Vale's famed Yangarra Estate. Noted Australian MW Andrew Caillard says, "Peter Fraser consistently produces some of Australia's finest grenache and shiraz wines. He is a brilliant specialist with southern Rhône varieties, and almost everything he touches is gold."