Alberto Arizu joined us in early September for an evening of food, wine and conversation at Vij's Restaurant in Vancouver.
Arizu is the CEO of Bodega Luigi Bosca and a fourth-generation family member whose legacy dates back to 1901 when Arizu's great grandfather Leoncio founded the Mendoza winery. The family has played an important part in building the modern Argentine wine business, including having Arizu find the time to be President of the Wines of Argentina for two successive terms, representing Argentine wine producers around the world.
The family also collaborated actively to create the Lujan de Cuyo Denomination of Origin (DO) appellation in 1988. Under its DO regulations, the appellation adheres to strict ageing and viticultural rules, including the fact that vines must be a minimum of 50 years old. The family has also embraced the philosophy of bio-dynamics and biodiversity in their vineyards.
The principal Bosca vineyards (seven of them) in Mendoza are located in the prime growing areas of Maipú, Tupungato and Lujan de Cuyo: Finca La Linda, Finca Los Nobles, La España, Don Leoncio, El Paraíso, La Puntilla and Los Miradores all located between 780 and 1,150 meters above sea level.
Currently Bosca produces three ranges of wines: Finca La Linda, fresh, unoaked offerings of the best varietals; Luigi Bosca, a classic range from the best vineyards of the estate including the superb DOC Malbec; and an Icon or "Icono" range from specific vineyard sites and whose wines come from careful cellar selection now under the direction of winemaker Pablo Cuneo.
We enjoyed a groundbreaking evening of Luigi Bosca wines and Indian food with Vikram Vij, owner, and Mike Bernardo, sommelier, of the highly-acclaimed Vancouver Indian restaurant. It was the first time Arizu experienced an evening of Luigi Bosca wines and a multi-course menu of Indian food. We can confirm it was a big success.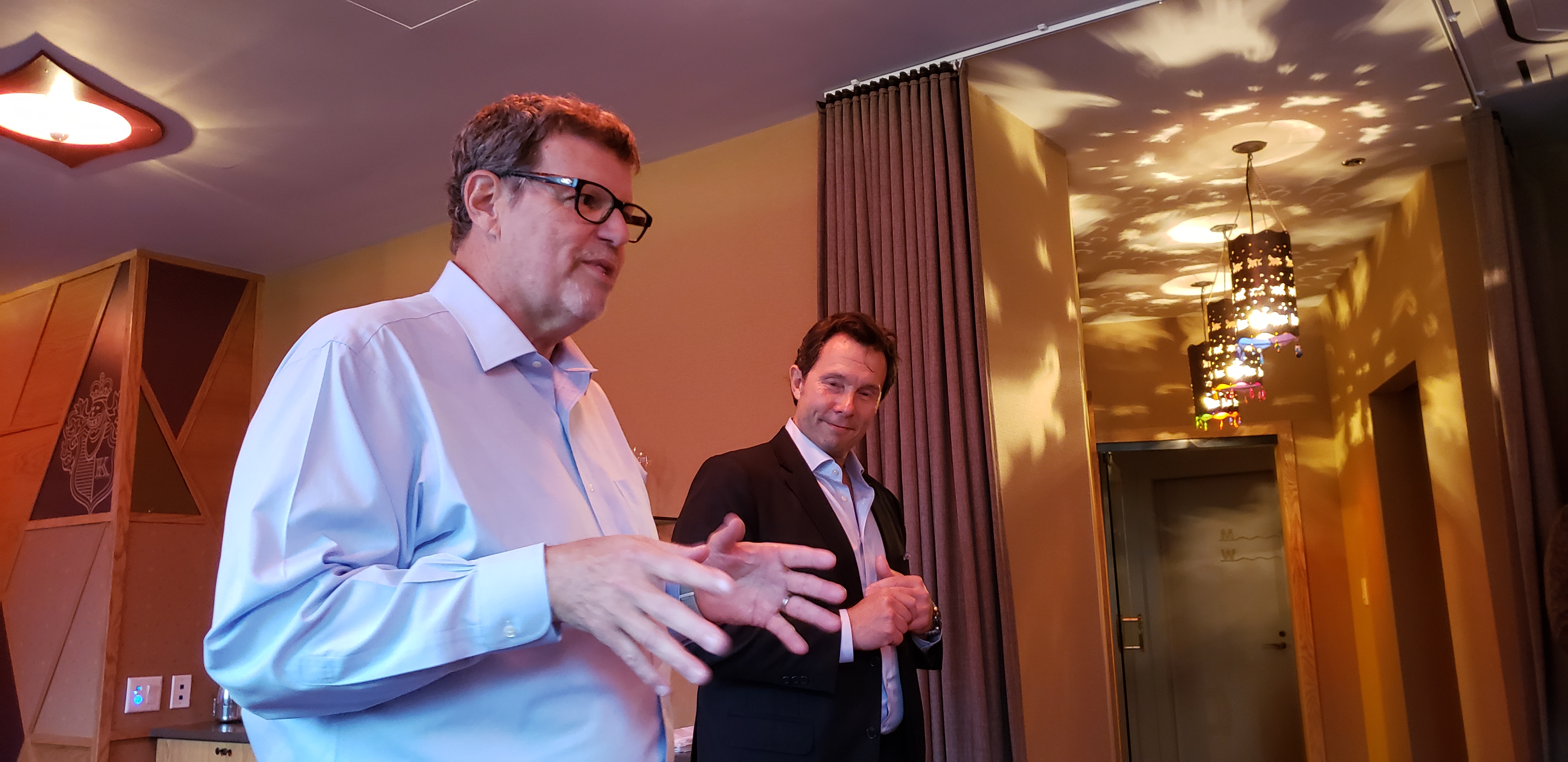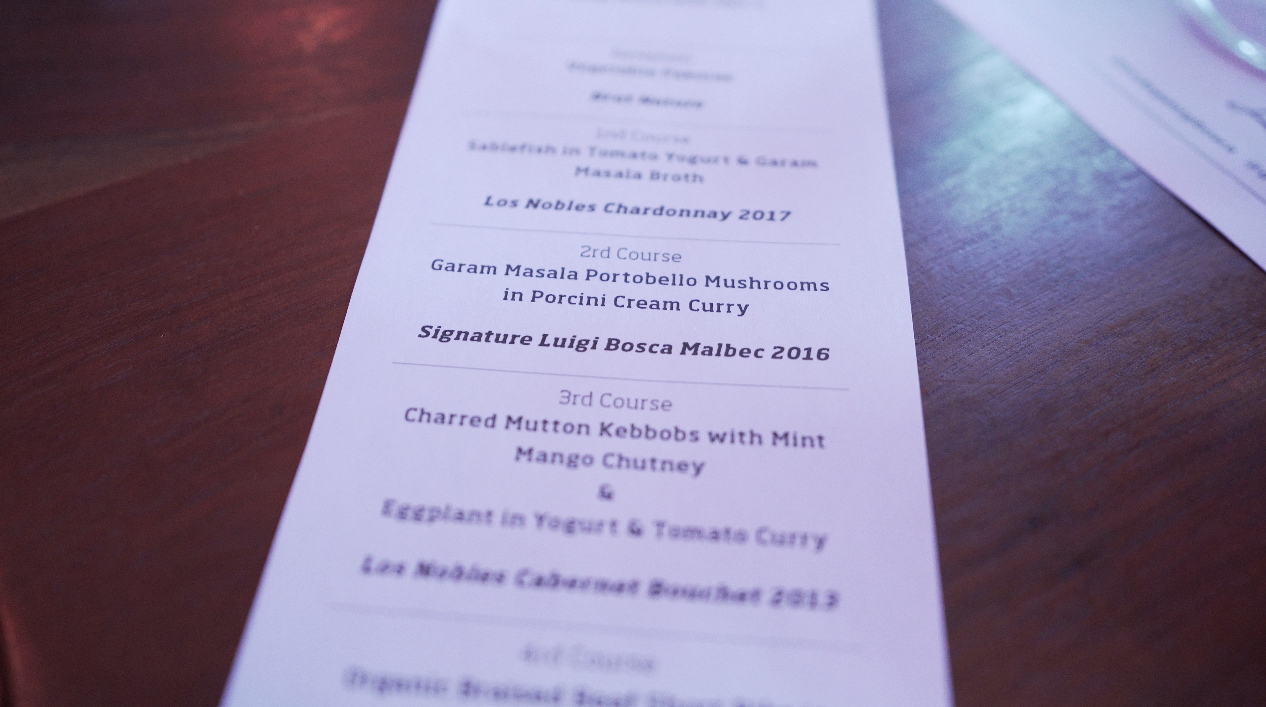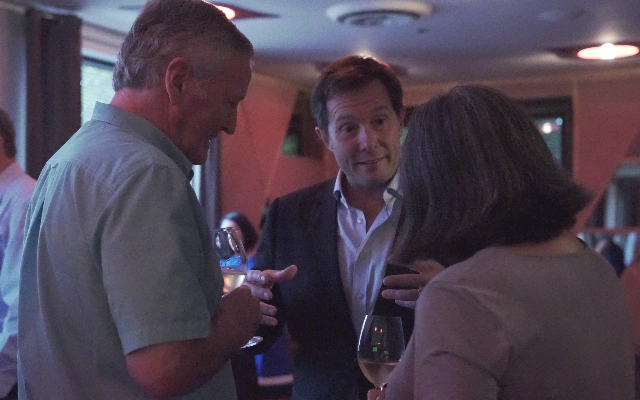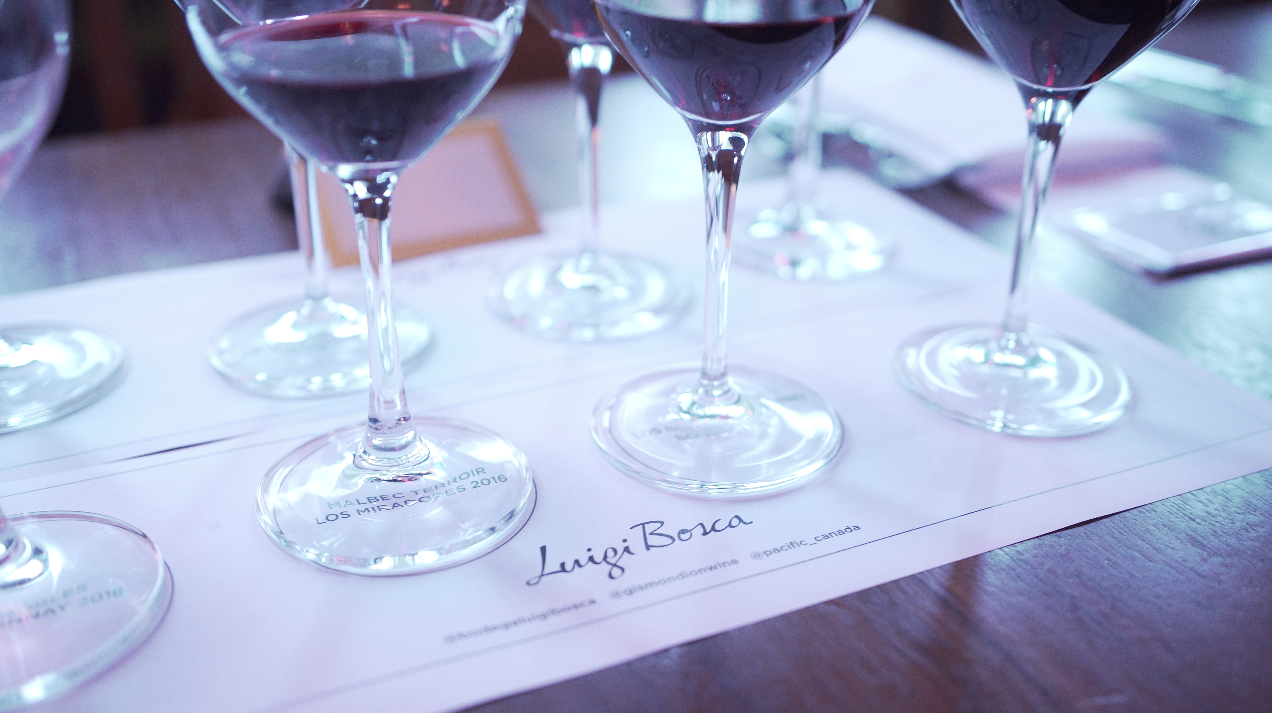 Here are our tasting notes from the dinner.
Written By: ag