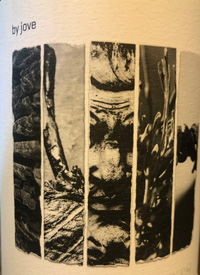 16¼/20







Modest Wines By Jove Sangiovese 2019
Okanagan Valley, British Columbia, Canada
As they like to say at Mt. Boucherie, when they dry age their beef, "sometimes you just need a little blood (sanguis) on your plate, and this is the wine to help soak it up." This impressive juicy red that is, in a small way, very Tuscan on the nose was made specifically with cowboy cuts and Tuscan T-bones in mind. Fresh, savoury and low in tannin, it is a perfect red wine for a dinner conversation based on life, not wine. It is characterized with tongue in cheek as their first "super-Okanagan," basked in the sun-drenched, sage scented slopes of the Black Sage Bench. It is 85% sangiovese with a dash of other reds, that comes with a modest 13.5 percent alcohol.
Tasted:

30 April 2021
Tasted by:
Prices:
BC 29.99 winery online/direct
Producer:

Mt. Boucherie Estate Winery
Distributors:
The Bacchus Group Inc.

Grape:

Sangiovese
UPC:

812289192693