The pulse of New World wines was checked and found robust this past fortnight at two rather auspicious events.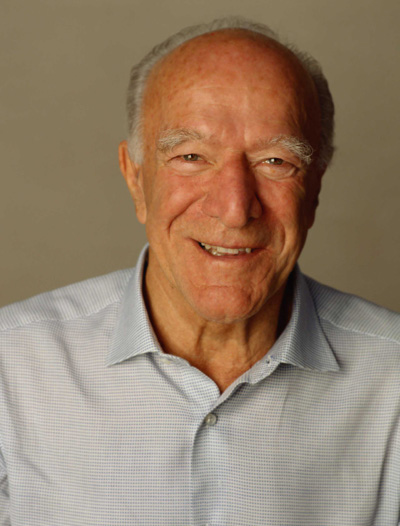 The first in San Francisco was the West Coast launch of the 1998 Penfolds Grange Shiraz; the second was a celebration of Robert Mondavi's 90th birthday on the lawn of his landmark Napa Valley winery.
At some level, Grange and its visionary Australian founder Max Schubert, and Napa Valley's Robert Mondavi, father of modern-day New World wines, could be considered cousins if not brothers.
Both men modelled their wines after the best of France and both sought to bring a sense of elegance, finesse and complexity to their New World editions.
Schubert's vision began in 1951 although success would be elusive for nearly a decade. That's because early releases of Grange were considered freakishly big, or as one prominent Sydney wine critic described the premier release, "It's a concoction of wild fruits and sundry berries with crushed ants predominating."
In 1957, just before the harvest, Penfolds management cancelled the Grange project citing large stocks of unsold wine and adverse criticism that was hurting the company's image. Schubert stuck by his beliefs and with fewer resources continued producing Grange in secret.
By 1960 earlier vintages of Grange, having benefited from being bottled for six or seven years, began to demonstrate the promise Schubert had foreseen, persuading the company to reinstate the project. Four decades later the annual release of Australia's iconic shiraz has become a major event in the global wine calendar.
Thousands of kilometres to the east, on the other side of the Pacific Ocean and some six years after the rebirth of Grange, Robert Mondavi gathered his young family into the kitchen of their modest Napa Valley home. He would ask sons Michael and Tim, and daughter Marcia, "if they were willing to do without anything but the bare necessities for the next four or five years" while he chased his dream of launching the first new winery in Napa Valley since Prohibition, on which he hoped to produce premium estate wine.
Mondavi was better than his word, jumpstarting an American wine revolution that would forever change the face of New World wine, while at the same time opening a winery that would challenge even Disneyland as a California must-tour site.
Grange is now one of the most sought-after wines in the world, and to this day has only been made by three winemakers since Max Schubert. The latest edition, the much-heralded 1998, was made by John Duval. The quiet, soft-spoken winemaker was in San Francisco to preside over its release.
The fate of the 1998 Grange was sealed earlier this year when American wine critic Robert Parker scored the wine 99+ out of 100 points effectively ensuring it would be an instant sell-out upon release. After tasting the wine myself, it's difficult not to agree.
However, I found the 1998 Grange less iconic and perhaps more serious on the palate than any other year I've tasted in the last dozen. It is awash in plum fruit, licorice and mocha flavours and it's as deep and as dense as any Grange I can recall. A small amount of Penfolds 1998 Grange will be released in B.C. later this summer at $225 a bottle, and will undoubtedly be snapped up the same day by collectors.
As for Robert Mondavi the biggest surprise at his 90th birthday was the revelation he wasn't born on June 18 and that his name isn't really Robert. According to son Michael, who was hoping to present his father with a shiny new birth certificate on his birthday, the Virginia, Minn. records office never heard of Robert Gerald Mondavi born on June 18, 1913.
They did, however, have a record for an Anthony Gerald Mondavi born a week earlier to the same parents in question. Apparently his mother, Rosa, changed her mind at the christening (and Anthony became Robert) but the records were never amended.
No matter what the name, most of the 1,700 people who showed up to celebrate "Mr. Napa Valley's" birthday simply know him as Bob.
As I survey the crowd of wine and food luminaries I can't help but think any of us, including me, would be doing what we do if it hadn't been the for the can-do philosophy of Robert Mondavi.
At the age of 53 Robert Mondavi set out to establish the fine wine movement in California. He pioneered cold fermentations, stainless steel tanks and the use of new French oak barrels.
He initiated blind tastings among consumers and trade to better evaluate the quality of wine. He promoted food and wine like no other with his Great Chefs program, and his Mission Program was launched to promote the health benefits of moderate wine consumption.
At 88 years of age he launched COPIA: The American Centre For Food and Wine, and on his 90th birthday he is still dreaming of new adventures.
Speaking to a score of Oakville growers who gathered to salute Mondavi just last week, he reminded them, "the California wine culture was built on the can-do spirit and will continue to thrive on the can-do spirit," so they best carry on the fight.
I'm certain Mr. Napa would get no argument from Max Schubert.
Written By: ag