Sustainability is one of those words that is difficult to define unless you practice it every day, believing that achieving meaningful validation also involves people and the environment.
Even more important, you have to accept that the journey is not just about your time and place but also about a continuum. That's just what our three talented California winemakers talked about in our discussion, released May 19, 2021. You can watch the encore below at your leisure.
Taking part in the mini-tasting is not necessary to enjoy this dicussion, but if you decide to participate, we've listed the wines below and links for downloading a tasting mat and a sheet for making your notes, and you can have a look at Anthony's tasting notes for each wine.
Get ready for a lively discussion with our experienced guests below.
SPEAKERS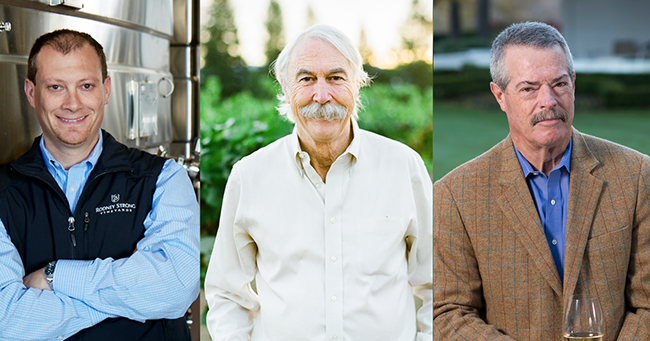 FEATURED WINES

Rodney Strong Vineyards, Sonoma County Cabernet Sauvignon 2018
Tasting Note | Where to Buy

Kendall-Jackson, Vintner's Reserve, Chardonnay 2019
Tasting Note | Where to Buy
Wente, Riva Ranch Vineyard, Pinot Noir, 2018
Tasting Note | Where to Buy: Courtney, North Vancouver, Vancouver-Kitsilano, Vancouver-South Granville, Vancouver-South, Vancouver-West End.

Download Tasting Mat and Tasting Sheet
LEARN MORE
California's Sustainable Winegrowing Alliance
Gismondi on Wine California Top 10 Lists:
Written By: ag