Back to B.C.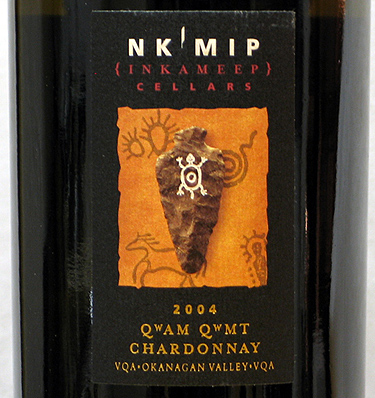 this week and for those wineries wondering if I am going to continue to beat the drum about high prices, fear not. I'm sure consumers will tell you when they have had enough. I'd rather talk about the wine anyway, and this week I have some new thoughts on chardonnay.
The style of chardonnay, both New and Old World, is changing for the better. It's fresher, cleaner and it has more fruit. The wood is less obtrusive and that leaves a drink much better suited to food.
If it's easy to describe, it's not nearly as easy to convince wineries to switch to the style. Especially those still selling millions of litres of the old flavour -- too much alcohol, too much wood and, well, too much of everything. Loads of butterscotch, baked apples and caramel is not my idea of great chardonnay.
Years ago, I thought New Zealand with its cool climate and long hang time was uniquely suited to making outstanding chardonnay (actually, I still do). But selling it to a world swimming in chardonnay led the country to focus on sauvignon blanc and, more lately, pinot noir.
British Columbia may not possess the lengthy growing season of the clean, green land but our cool, dry climate is well suited to the new chardonnay style.
Fresh mineral and citrus flavours and fine acidity are already within our grasp and should we be able to add the elusive creamy lees and complexity of a great white (all seemingly possible at this juncture), we could emerge as a small but serious producer of high-quality white wines sought out by the world's leading restaurants.
This week, we look at six local chardonnays headed in the right direction that frankly, when tasted blind, would do well anywhere in the world. The trick now is to add sophistication without messing up the fruit. We are not all the way there yet, but it's coming.
At Township 7, owners Gwen and Corey Coleman are making a flavourful, if grammatically challenging, Un-Oaked Chardonnay 2004. The un-oaked moniker prepares you for a dry, fresh, fruity white with green apple, mineral, citrus and green peach flavours. The finish hints of mineral, creamy lees and finesse. It is ready to drink.
Winemakers Tom Di Bello and Grant Stanley and their wineries CedarCreek and Quail's Gate literally face each other across Okanagan Lake. Could they be spying on each other?
The CedarCreek Chardonnay Classic 2004 is all pear, apple skin, citrus and mineral aromas with a touch of creamy lees. It's dry, round and fresh with light butter and pineapple flavours. A bit warm (alcoholic) but otherwise a solid, everyday, new-style chardonnay.
Over in Westbank, the Quails' Gate Chardonnay Limited Release 2004 has just hit the market and it has a marvellous floral, leesy, mineral, flinty nose with honey and butter undercurrents. It's quite dry and round with grapefruit, butterscotch, smoky oak, mineral, honey flavours. A very contemporary style chardonnay made for food.
Down in Oliver, winemaker Bruce Nicholson is letting his vice grip on the oak slip and the early returns are impressive. The Jackson-Triggs Chardonnay Proprietors' Grand Reserve 2004 comes with a very spicy, floral, honey, lees, vanilla, butter nose streaked with mineral and orange notes. More baked pear, vanilla and smoky, baked apple and spicy orange bits give it a more complex character. Not perfectly new in style but it has good fruit and balance. It won't be released until the end of summer, so make a note.
Not to be outdone, winemaker John Simes is shedding his fruit salad chardonnay flavours for something much more interesting. Mission Hill Chardonnay Reserve 2004 has the floral and spice of the cool Okanagan and a dash of grapefruit, but it's the fresh, crisp textures mixed with a citrus, nutty, green apple, honey flavour, just kissed with vanilla and cinnamon, that appeals. It has a simple, creamy, spicy finish. There's real value here.
The chardonnay that delivers the knockout punch is the Nk'Mip Cellars Qwam Qwmt Chardonnay 2004. Winemaker Randy Picton has found and conquered the oak barrel in 2004 and given us a delicious spicy, cinnamon, leesy, baked apple chardonnay with nutty, floral, orange notes. Slightly fat on entry, it remains dry and elegant with an enticing nutty lees, mineral palate flecked with honey and green apple skin flavours. The finish is warm but with plenty of pear and citrus and a streak of buttered popcorn. Sophisticated and drinkable. Bravo.
Not all wines are in government stores -- some are available in VQA stores, some in private wines or direct from the winery.
---
TOWNSHIP 7 UN-OAKED CHARDONNAY 2004, OLIVER, OKANAGAN VALLEY
Price: $16.90 winery direct; private wine shops
UPC: 626990024590
Score: 87/100
Remarks: Mineral, citrus, green peach flavours.
CEDARCREEK CHARDONNAY CLASSIC 2004, OKANAGAN VALLEY
Price: $16.99
UPC: 778913023040
Score: 86/100
Remarks: Solid, everyday, new-style chardonnay.
QUAILS' GATE CHARDONNAY LIMITED RELEASE 2004, OKANAGAN VALLEY
Price: $18.99
UPC: 778856104011
Score: 87/100
Remarks: Flinty nose with smoky oak, mineral, honey flavours.
JACKSON-TRIGGS CHARDONNAY PROPRIETORS' GRAND RESERVE 2004, OKANAGAN VALLEY
Price: $18.99 Late September release.
UPC: 063657005675
Score: 88/100
Remarks: Baked pear, vanilla, smoky, baked apple and exotic orange flecks.
MISSION HILL CHARDONNAY RESERVE 2004, OKANAGAN VALLEY
Price: $17.95
UPC: 776545991058
Score: 88/100
Remarks: Citrus, nutty, grapefruit, honey with a touch of vanilla and cinnamon.
NK'MIP CELLARS QWAM QWMT CHARDONNAY 2004, OSOYOOS, OKANAGAN VALLEY
Price: $24.99
UPC: 836909011416
Score: 90/100
Remarks: Delicious spicy, cinnamon, leesy, pear/honey fruit.
Written By: ag